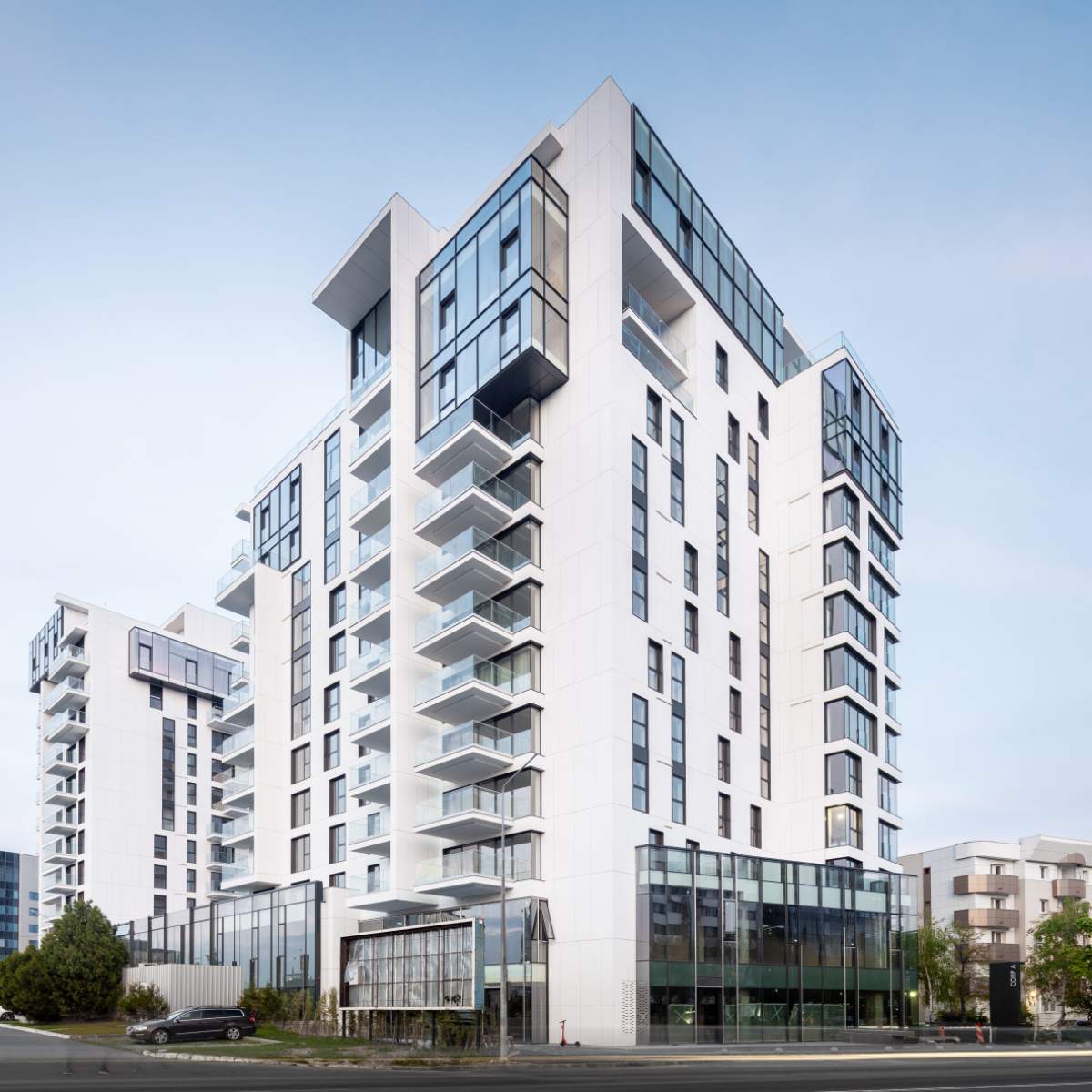 One Herăstrău Towers
---
74A Nicolae Caramfil Str. - Bucharest, Romania
One United Properties is known for redefining contemporary living by developing distinctive properties that offer enhanced quality of life and incomparable values. When developing a project, the company aims at creating the perfect mix between location, architecture, design, high standards in terms of construction and facilities for future residents.
One Herăstrău Towers continues the One Herăstrău Trilogy with two residential high-rise towers that offer panoramic views over Herăstrău Lake and the northern area of the capital. It is a mixed-use development that includes residential, office, and commercial units, in which all residents/tenants have priority access to numerous benefits.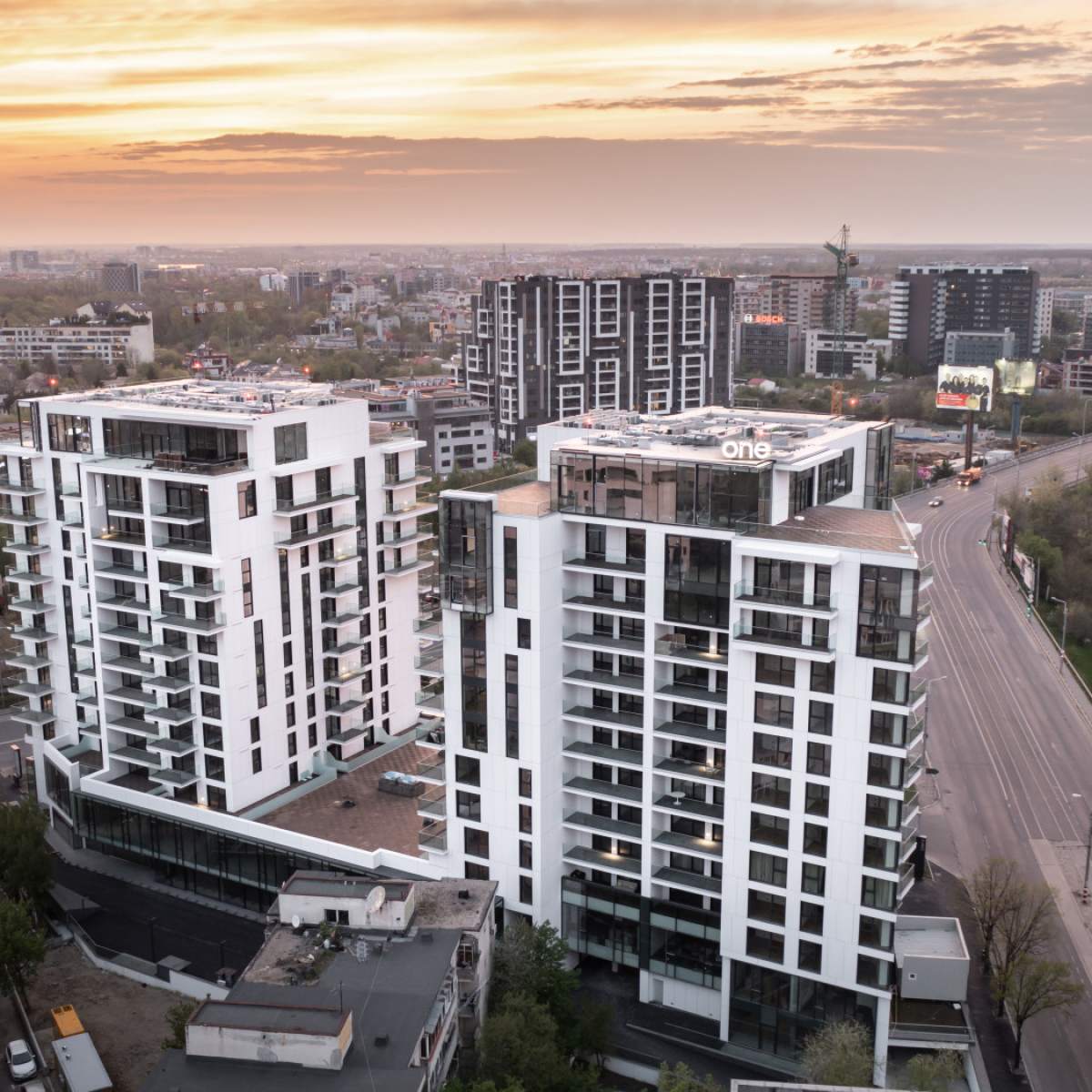 The development represents an asset not only for its tenants but for the entire community and the environment as well. The construction is meant to be an upgrade for the whole area, while the shops and services available on the ground floor and the first floor of the building serve not only residents but also those who carry out their activity in the area or simply pass by.
One Herăstrău Towers benefits from an elegant contemporary design with high-quality finishes and consists of three areas: the base of the building and the two residential towers. The base of the building has around 5,000 square meters dedicated to commercial and office spaces, while the two towers consist of around 140 residential units, ranging from one to three-bedroom modern apartments and duplex penthouses with infinity pools.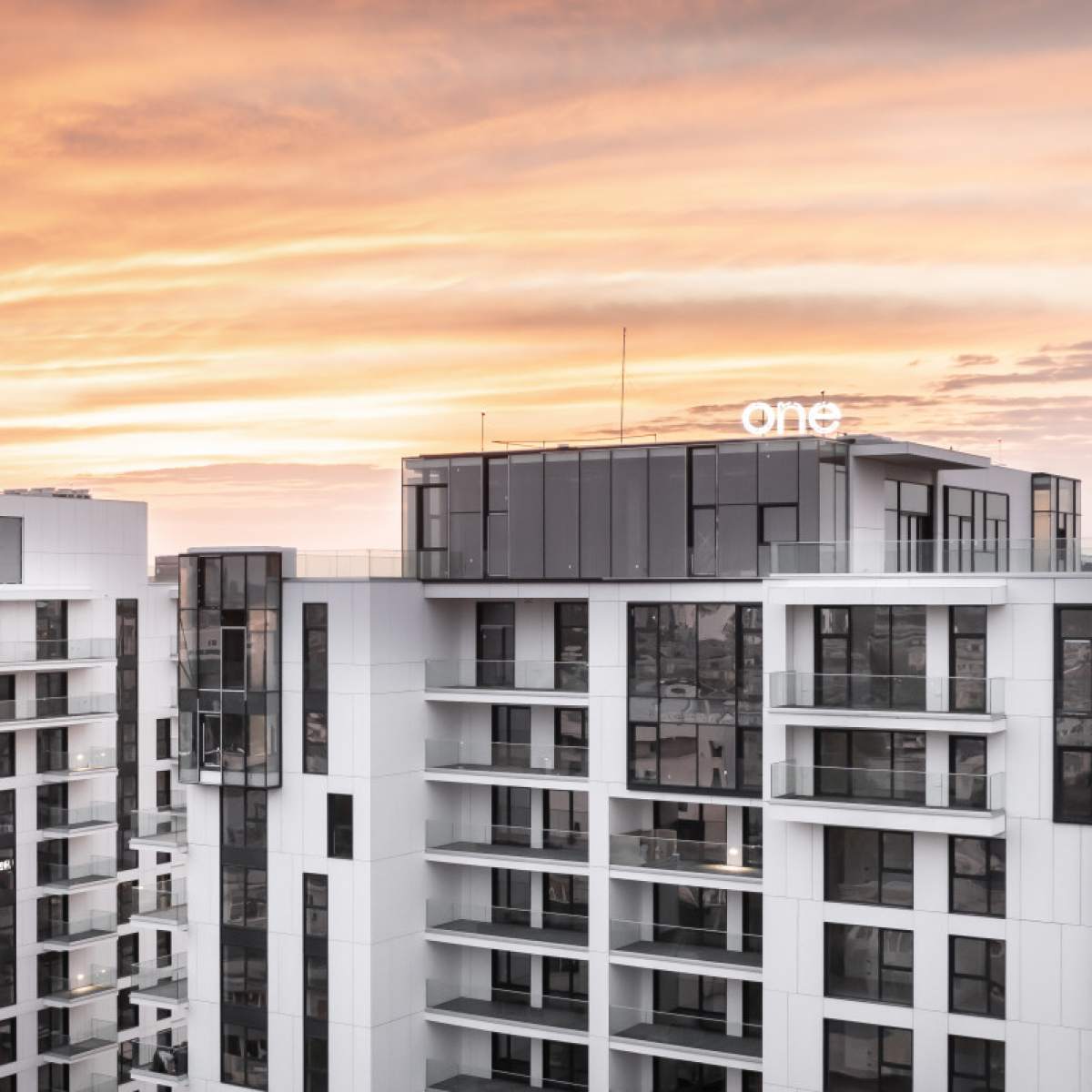 Among the other facilities specially designed for this development, the residential ensemble also benefits from two underground parking levels.
The development has obtained from Romania Green Building Council the "Green Homes Certification", marking superior performance and sustainability norms for green homes. One Herastrau Towers is thus offering residential units, commercial and office spaces built at extremely high standards, friendly to the environment, energy-efficient, and sustainable.
One Herastrau Towers Structure
Penthouse Duplex

281.7 — 381.5 m2

1,195,000 — 1,470,000 € + VAT
1,422,050 — 1,749,300 € VAT Included
Neighbourhood
---
74A Nicolae Caramfil Str. - Bucharest, Romania
One Herăstrău Towers is located in the northern part of the capital, in Herăstrău Area, only a few steps away from the park. The development benefits of an extremely easy access to all means of transportation, being well connected to bus, tram and subway city lines. The area gathers all the important points of interest in the city, being also one of the most exclusive area in the north part of Bucharest, surrounded by both Herăstrău Park and Lake. Restaurants, bars, night clubs, schools, kindergartens and shopping malls represent just some of the attractions of Herăstrău Neighborhood.
Available properties in One Herăstrău Towers
Apartments for sale in One Herăstrău Towers
Available properties in One Herăstrău Towers
Interested in available properties or property investments in
One Herăstrău Towers
?